Our educational contents develop students' skills to
adapt to the new age by repeating the experiences of creating something out of nothing.
TEXTBOOKS
Students come to realize their own possibilities and "what they want to do or to learn in future" by repeating the experience of creating one from nothing in the textbooks. They also equip skills of "constructing the idea and express" by repeating answering to questions without one correct answers.

vol.1 Skills that cannot be replaced by AI and robots

Understand the foreseeable future and develop abilities required in the next generation.

vol.2 How to create new work -Ability to Foster Emotion into Society-

Discover the challenges of society by yourself and form a project that does not exist yet.

vol.3 How to expand your potential - Ability to realize the envisioned future -

Obtain specific ways to create the future and understand your own potential.

vol.4 Create the world's future

Understand that the "value" you create will be accepted also in the world

vol.5 Obtain every vision

Switch your viewpoint to that of others and obtain an ability to create value from everyone's perspective.

vol.6 Understand the distance and start challenging yourself

Realize that it is not your skills that make you take on challenges, but that your challenges are
what makes you acquire skills.

vol.7 How to "Make the Path You Chose Into the Right One"

Think about what kind of emotions you want to create in the world and acquire the skills necessary to
set your own goals.
TEACHER GUIDE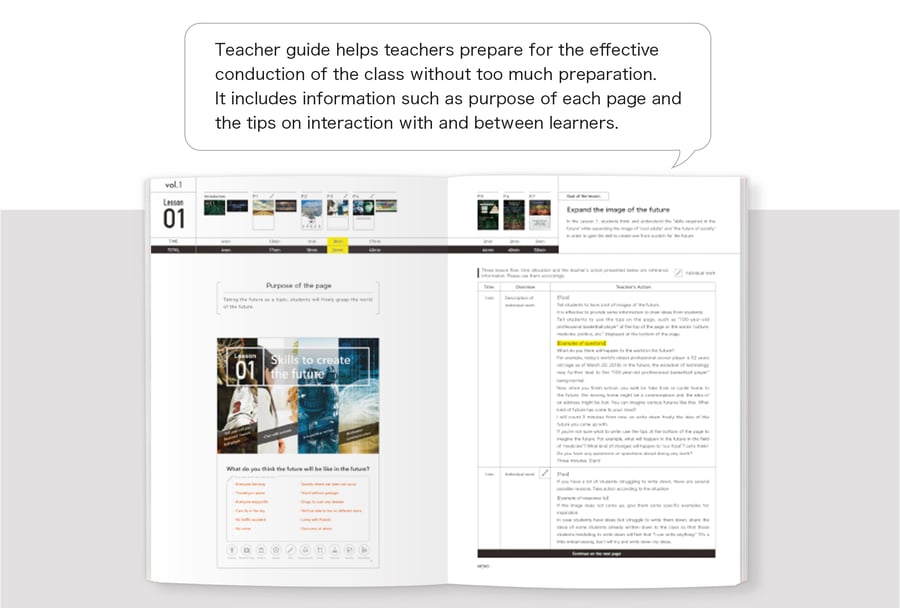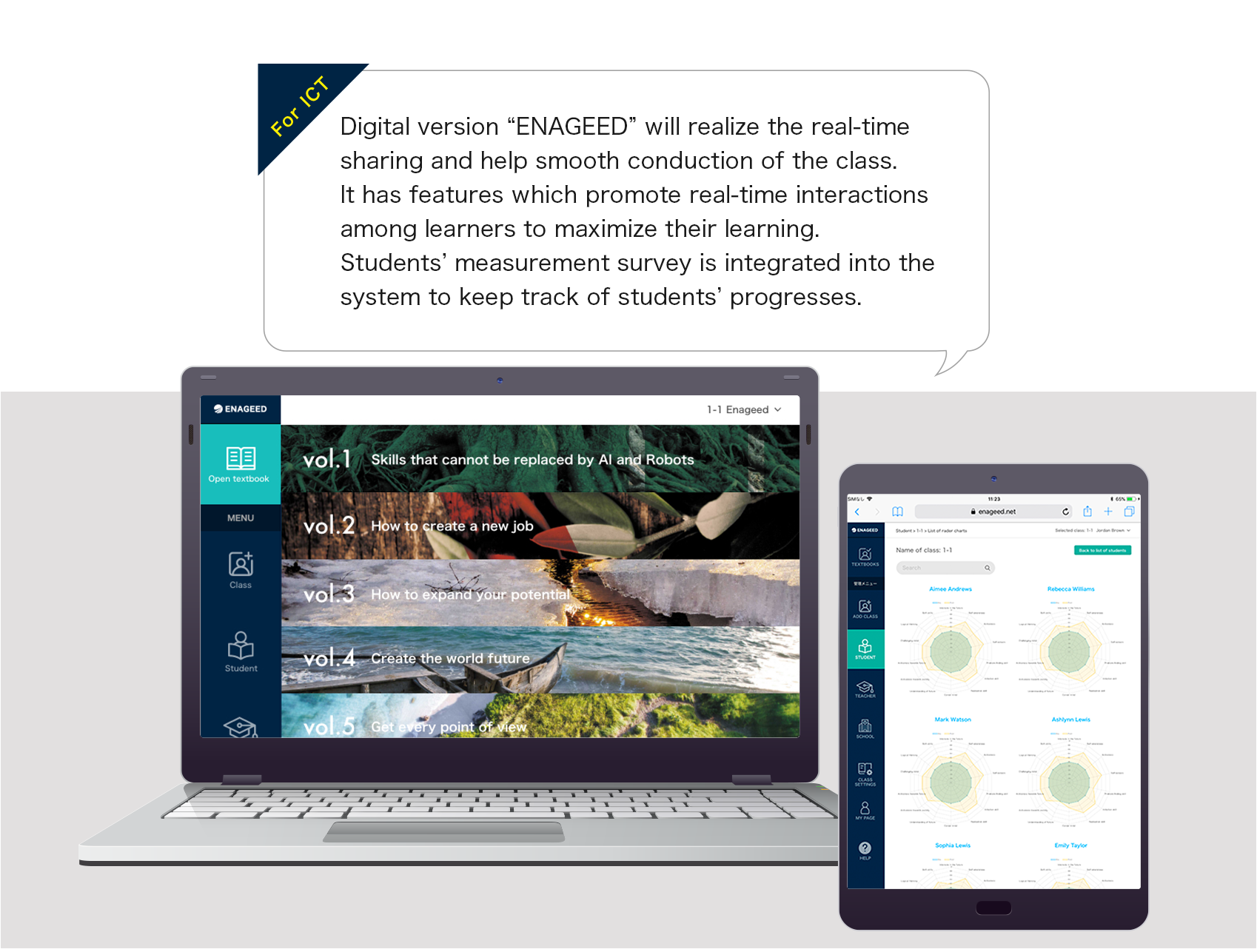 VIDEOS
Supplement videos, used in combination with textbooks, help students understand the concept that are hard to be explained in words, such as "the world with IoT" and "people with can-do mind and with cannot-do mind".
Skills that future society will require of the next generation
Future with AI and Robots. It shows the possibility of new challenges while various "conveniences" are expected to arise.

Corresponding textbook: vol.1 Skills that cannot be replaced by AI or Robots